"Food's up!"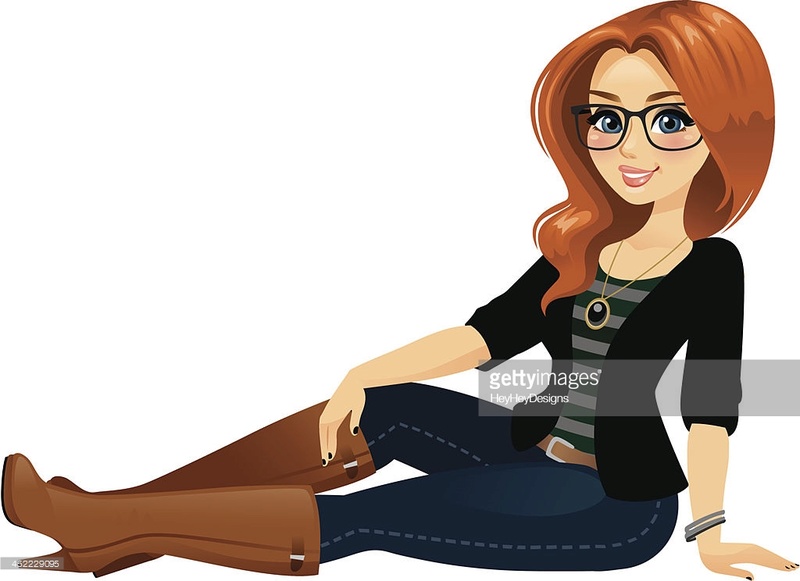 «««IDENTITY»»»
Full Name: Aria O'Maley
Nickname(s): none
Codename: none
Alias(es): none
Age: 16
Race: Meta Human
Alignment: LG
«««PHYSICAL DESCRIPTION»»»
Hair Color: Red
Eye Color: Green
Gender: Female
Height: 5'5
Weight: 120 pounds
Other Traits: scars and burns on her hands
«««SKILL SET»»»
Powers
Hemeopath, which means she can telepathically manipulate blood (only hers and family's). She can make constructs with it (think Green Lantern but more gross because its blood). She can lift about 300lbs max with it, otherwise she would pass out. She can make the blood move at about 100 mph and it can handle over 700,000 psi (stronger then a 50 caliber bullet at max psi), though she hasnt tested how much it can take. The farthest away the blood can be from her before being out of reach is 500 ft
Skills
-an excellent navigator, cook and singer
Physical Weaknesses
-allergic to latex
-if she uses too much blood, she grows weak and can faint
Mental Weaknesses
-triggers to her abusive past, also not very bright
Equipment
-none
«««CEREBRAL PROFILE»»»
Personality
-Kind-hearted to a tee, a little shy, afraid of conflict unless she feels those close to her are in danger, and a bit dense. She wants the best for everybody and will always work to make people happy. She can be slightly she at first, but is quick to open up and give as much of her love as possible. She tends to easily forgive those around her, but still holds a grudge against her father. Don't be fooled by her soft exterior, though, because she can be a fierce fighter.
Likes
-Comedies, sappy music, show tunes, animals, nature walks, and the smell of cinnamon
Dislikes
-violence (will avoid when possible), judgemental people,and the smell of alcohol.
Habits/Hobbies
-loves to cook, read, and sing.
«««PERSONAL BACKGROUND»»»
Family Members:
Father: Kenneth O'Maley
Mother: Andrea O'Maley (deceased)
Sister: Kelly O'Maley (deceased)
Place of Origin: Aberdeen, Scotland
History
-Born to a abusive father with too much influence in the small city she lived in, Aria had little support to look for in her early years. Despite never talking about his work, money was never an issue, but her fathers treatment of her. Her only friend was her older, more responsible, and more pessimistic sister Kelly, who was always her fathers favorite and never got hurt. Despite this, Kelly always tried to save her little sister whenever she could. Her mother never seemed to notice her husband's abuse toward her children, instead choosing to ignore it to live in her own fantasy of the ideal, modern family. Despite her surroundings, Aria seemed to always find the brighter side in life, perhaps as a coping mechanisim. However, Aria found escape in working on singing and escaping into a good book. He loved fantasy novels for the brave heroes overcoming great odds and defeating evil monsters.
However, as these situations do, things took a turn for the worse. As it turns out, the reason her father seemed to get away with many of his crimes, no matter who they told, was because he was affiliated with the local mafia. Aria found this out through the wrong end of a gun barrel. During a casual night at home, an intruder broke in through the door. Kenneth owed quite a bit of money and was behind severely. "Take the girls as payment." he said "they're worthless anyways."
The fantasy world Andrea built for herself finally popped like a bubble. Andrea lunged at her would-be captor, and was promptly shot for her efforts. Holding her mothers dead body, Aria manifested a super power through the incredible stress she was put under. She took control of the blood spilled and made a blade with it. Acting only on instinct, she trusted the blade forward.
This only made things worse. The gunman's finger pulled out of muscle reflex, firing and hitting Kelly. Having lost both her sister and mother in a matter of seconds, Aria fell to tears, sobbing over the ones she lost. Kenneth took the opportunity and ran during the confusion, never to be seen again.
Taking what she could from the house, Aria sold everything and bought a one way ticket to America. She knew she had to run, and after hearing of the many heroes figured that she could find help in discovering her powers there.
As a twelve year old, Aria came to realise , she had very little connections, help and planning skills. She landed in Gotham city, expecting to find the Batcave and have Batman himself induct her into the Justice League for being so brave. What she found instead were drunks and derelicts running in the streets. She also found that she had run out of money quicker than she'd hoped.
The homeless shelters took her in without hesitation, allowing her to make friends with the adults there, who took a protective role with her due to her age and bright-eyed innocence. It was here that Aria decided that her role as a hero wouldn't be to avenge her family, but rather to prevent people from ending up in situations similar to hers and the people surrounding her, promising to never take another life. Spending her years growing with these people, Aria learned to cook from volunteering in the kitchens whenever she could, discovering a new found passion for the culinary arts.
Now 4 years older and wiser, Aria set off to find Jump City after hearing about a group of super-teens who took down the devil with help from no one. Aria discovered herself in the homeless shelters there after traveling by foot. However, these were not the nice people she met in Gotham. One of these people convinced the volunteer workers that Aria stole from her, getting kicked from the shelter almost as fast as she had entered.
Aria dedicates herself to helping where ever she can, while finding her identity in a world of gods living among humans (and making a mean meal while she's at it). She hopes her skills here will land her on the Justice League one day,
«««Sample RP»»»
-Aria looked at her surroundings. She had it all in front of her. Mouth-watering grilled burgers (and veggie burgers for Beast Boy), buttery mashed potatoes and a vegetable medley worthy of several blue ribbons. The only problem, she couldn't shake the feeling that she had forgotten something. The girl searched up and down, desperate to find a visual clue of what had slipped her memory.
Suddenly, red lights blinked on, and a high pitched siren could be heard through the tower. Aria ran to the control panel and looked at the monitor. Several robots marched through the now broken front doors of Titans Tower. Aria tried to count the mechanical menaces walking in her new home, but their numbers were too great. Everyone was out on a mission (something about a fat man with a TV remote?), but she sent an emergency beacon to everyone she could, hoping for an answer.
Using the computer screen in front of her, Aria activated the defensive systems her teammates installed. Turrets appeared from the walls of the hallways and proceeded to mow down several of the automatons, but it wasn't enough. Aria sighed, realizing that she alone was the last line of defense. She opened the door of the room she was in and locked it. She turned and faced her robotic foes.
Taking a needle from her pocket, she pricked her finger, drawing just a single drop of blood from it. "This is your last chance. Whoever is controlling these puppets, leave them now and abandon whatever dream of conquest you put in your own head."
To her surprise, the machines stopped in their tracks. A hologram appeared before her of a human boy. He was bald, wearing a pair of goggles on his head. His eyes were beady and had severe bags under them, a testament to the lack of sleep he had been getting.
"Hey loser, I'm looking for the Titans. Move or I'll blast you in your stupid looking face!"
"And just who are you exactly?"
"I'm the Titans greatest nemesis! The brightest pupil of the Hive academy! The intellectual superior of every stinking loser on this stinking planet!"
Aria said nothing, only looking at the obviously deranged individual.
"Gizmo! Seriously, how have you never heard of me? I once hacked into Cyborg! He has to talk about me, like, all the time!"
Aria shrugged. "I'm sorry lad, but I've never heard of you."
Gizmo looked down, almost hurt. "They've never talked about me? Not even once?"
Aria shook her head.
Fury suddenly filled the boy's eyes. "Those losers will pay for forgetting me!" A wicked smile stretched across his face, sending chills down Aria's spine. "In fact, I'll make you pay for them, just to show them not to forget the mighty-" the hologram was cut off short by a small red blur. The drop of blood darted around, piercing every robot within eyeshot of Aria. She shaped it into a small spike, unconcerned with safety this time since there was no living organisms around for her to hurt.
Taking the needle, she cut into her finger deeper, causing more blood to spill. She shaped the liquid into a solid form, making ropes to pull the feet of the robots in front of her. Any robot that tried to get closet was cut down before it could reach the girl. One by one, each of the automatons fell before her, until she was alone in a hallway of broken robotic parts.
Suddenly, a robot larger then any of the others appeared in front of her. It was all green, with a cog shaped to look like a "G" on the front of the chest. The head peeled back, revealing Gizmo, now in the flesh. Aria thought to herself how much more ugly he was in person.
"You trashed my tech you stinking loser! Now you're gonna get it!" he said before bringing his fist down to strike the girl. Luckily, she moved out of the way before it could hit her. She silently thanked Robin for giving her some very mild combat training before striking back with her blood rope. The robot brought up its arm, creating a shield made of solid green light, blocking the attack.
Gizmo continued screaming "Stinking loser! You are gonna pay for this!" along with a slew of profane words as he tried to strike the girl. With every strike, Aria was able to block using the blood as a shield. Unfortunately for her, though, one of the strikes managed to hit her, knocking the wind from her and sending her into the nearby warm, before she dropped to the ground in a heap.
Gizmo smiled wide as he advanced on the now downed teen. A thick, triangular blade, made of the same light the shield he made earlier was made of. "No where to run now,loser! This is game over!" Gizmo raised his arm, ready to strike the girl down. Suddenly, he stopped. Aria raised her head, grinning as she slowly got up. "Having trouble performing there, lad? Might be because of the drop of blood from earlier taking apart your suits systems slowly." The drop of blood, having left the last of the robots, pierced the foot of the mad scientist's suit when he stomped his way through the hallways earlier. It bounced around, breaking every electronic inthe suit while Gizmo focused all of his attention on the girl. He cursed under his breath, adding "how did you get past my security like this? How could I have been so dumb?"
Aria pulled Gizmo from the now broken suit, the drop loosening every platebof metal on the exoskeleton. She picked the boy up, before throwing him to the ground, placing a foot on his chest. She smiled as she said "Its because you underestimated me, you little snot."
Suddenly, she stood up straight "oh, duh!" she said, slapping her forehead in mild aggravation, "The spices were in the basket on top of the fridge! I can't believe I forgot!" she pulled the small boy with her as she moved back to the kitchen, grabbing her spices and adding flavor to the food she prepared. Now, finally, Aria could rest easy.