"Sorry! Sometimes I don't know my own strength."
Tom'Ur
«««IDENTITY»»»
Full Name:
Tom'Ur
Nickname(s):
Tom
Codename:
Burnout
Alias(es):
Thomas Clark
Age:
53
Race:
That Race You Assumed He Belonged to as Soon as You Read that Godforsaken Name Format (aka That Race You Hope He's Not)
Affiliation:
Chaotic Good
«««PHYSICAL DESCRIPTION»»»
Hair Color:
Black
Eye Color:
Blue
Gender:
Male
Height:
6' 0"
Weight:
165 lbs
Other Traits:
Scar on his cheek.
«««SKILL SET»»»
Powers:
Kryptonian Physiology:
Due to the nature of his upbringing, Tom hasn't had that much time to develop and grow. But what he has seemed to master is his speed. Tom can run at about 200 mph without even putting that much effort into it. Running at 300 mph to a max of 400 mph can put strain on him though, and extended periods of running can drain him.
-Solar powered-
Tom'Ur, like all of his fellow Kryptonians, is rejuvenated in the presence of ultraviolet rays from the yellow sun. He gets more energy and gets stronger (Please don't worry about this in terms of the app), and can heal from potentially fatal wounds if he's left in it long enough.
Elemental Attunement-
Perhaps it is his upbringing that has made him so peculiar. But Tom'Ur, due to his fractured development, doesn't have heat vision. Instead he can form this energy around his body. He can't expel it in a blast or anything, but he can use it to hit, and he's discovered that he can not only use this energy to be as hot as fire, but he can also generate electricity, wind, and frost.
Levitation-
This is almost entirely useless inside combat. He has flight, to a point, but to be honest Tom'Ur is deathly afraid of flying. He could rocket off if he finds something scarier than flying off without control, but he can levitate anywhere from one to three feet off the ground before he fears flying off into space and never coming back.
"I've never felt comfortable in the air. I like being rooted to the ground."
Skills:
He doesn't have many skills. He's not remarkably intelligent. He is fairly versed in brawling, however, and he wants to help save the city with the Titans.
Physical Weaknesses:
Unlike his other brethren exposed to the yellow sun, he has little to no natural resistance towards physical attacks. A single good blow could send him flying, especially if he's levitating. His attunement to the elements seems to have given him good resistance to that sort of thing, though.
Kryptonite still hurts him, though, and will kill him with prolonged exposure.
Energy attacks won't have too disastrous of an effect on him, except in the case of magic. Magic is potentially devastating.
Mental Weaknesses:
None to really mention.
Equipment:
None, besides his suit, adorned with his sigil. His suit is mostly golden yellow, with details of red and less details of black.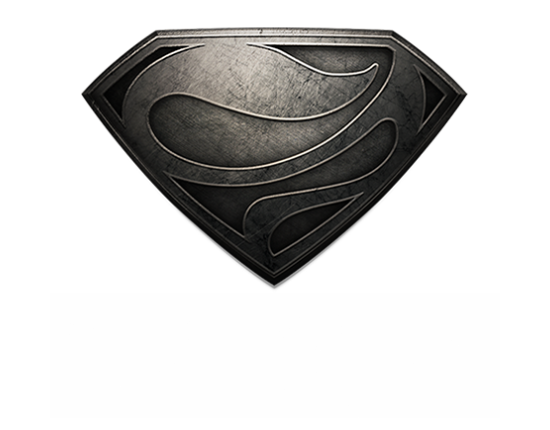 [/img]
«««CEREBRAL PROFILE»»»
Personality:
Tom is a carefree person. He doesn't much take to the idea of hurting people, but if someone makes him mad then he can get very aggressive and almost surge out of control. Most of all he wants the fighting to stop, and he wants people to finally treat each other with justice and equality.
Strengths:
He's very adamant and headstrong, and has a good sense of morality. Most of the time he advocates a good attitude, and he has a bit of a mischievious nature. He won't do anything malicious with his speed unless you've managed to piss him off, but pranks aren't entirely out of the question.
Interests/Habits:
He likes running really fast, or even at human speeds. He enjoys sports, and he doesn't ever try to use his powers to his advantage when playing with other people. Often, however, he doesn't have friends. The best games he can get are out of people who don't know who he is.
«««PERSONAL BACKGROUND»»»
Family Members:
He barely remembers his father, mother, and sister.
Place of Origin:
Krypton
History:
Tom'Ur came from Krypton, one of the few that were ejected on shuttles to preserve their lives. He landed on Earth, actually somewhere near Jump, and miraculously under the radar. However, he landed in such a way that his pod never ejected him, and has kept him on life support for many years. He only awoke a few years ago, when the life support ended, and has been wandering, virtually homeless, picking up what he could where he could. He eventually was taken into an orphanage and taught about the world he now lived in. He actually learned very quickly, before leaving and coming to Jump.