Not Available
MOST COMMON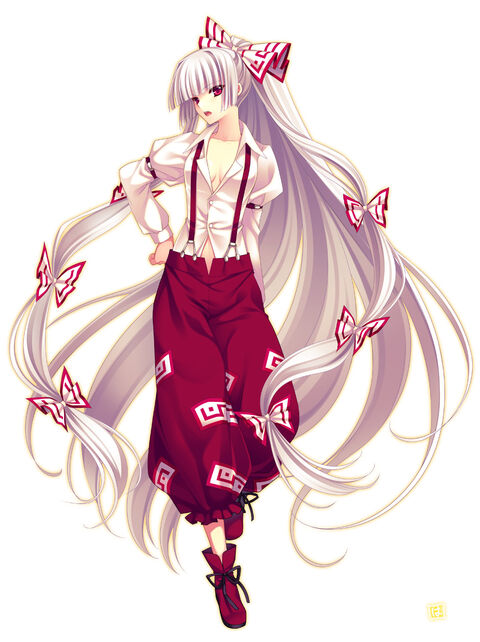 Some others just for my own amusement…
Spoiler:
Spoiler:
Spoiler:
Spoiler:
Spoiler:
===IDENTITY===
Full Name:
Project 25261
Nickname(s):
N/A
Codename:
Kit
Alias(es):
Ashley Jones, Rebekah Barbrey, Jaime Houdlin, etc… >. >
Age:
She'll tell you she's 21…
Classification:
Meta-human
Affiliation:
Bought Evil
===PHYSICAL DESCRIPTION===
Hair Color:
Changes
Eye Color:
Changes
Gender
Female!
Height:
Changes
Weight:
Changes
Other Traits:
Everything changes.
===POWERS===
Powers:
Shapeshifting
Not that hard to figure out. Kit can mold her body into any form that she chooses, so long as it is a female creature and actually exists in the world. She can only be female animals and cannot change the size of their true form. However, she always shapes into their peak performance levels. Always at tip top shape of whatever form she has taken. It takes only two seconds to change forms but she has to stay in that form for at least 10 minutes before changing again. She can't create weapons while transforming. What she has on her is all she has.
- Healing component: Because she can become any form, she can also reconstruct whatever form she is in at the time. If injured, it takes one minute to heal from minor injuries, five for major, and ten for lethal injuries (not including instant death injuries like bullet to the heart or cutting off her head).
Skills:
Expert weapon wielder: She has taken the time to become comfortable with all known weapons to man. This does not make her above human capability with any of them, but she could compete with the world champions in most of the weapons.
World class actress: The girl is so good that she can change her voice and only very acute hearing would be able to tell that it was still hers. She's also a good ventriloquist.
Athlete/Martial arts: Not at inhuman levels, but the girl has trained for the work she does. She is a known MMA fighter (though no one knows it's HER), and has won a gold medal in gymnastics.
Weaknesses:
Same Smell and Voice: If one has inhuman senses they would be able to tell that it was her no matter what form because she always has the same smell and voice.
Human: Though she has a healing component, if fatally injured without time to recover, she will die.
Experiment: Because of her past she is unsure of herself. Can be persuaded easily with money.
Sleep: She will revert back to her most favored form when unconscious.
True Self: Staying extended periods in single form may start affecting the users behavior or even make them forget their true self.
Equipment:
Any weapon she needs for a job, you can bet she has. Here is a list of her most common picks. None of any special properties.
- Pistol
- Machine gun
- Shot gun
- Knives (of all variety)
- Swords
- Rope
She also changes cars every two weeks.
===PSYCHOLOGICAL PROFILE===
Personality:
Her personality changes depending on the objective of her missions.
When not on missions she is usually sarcastic, sassy, and spunky. She knows how to get what she wants by whatever means necessary. Her personality is fluid and changes with the atmosphere.
Sometimes though she forgets who she is and that's when she gets dangerous. She will go out on killing sprees for no reason other than to purge. Do not get in her way when she is like this.
Strengths:
Intelligent, planner, flexible in both mind and body, persuasive.
Interests/Habits:
Killing, money, booze, men.
===PERSONAL BACKGROUND===
Family Members:
n/a
Place of Origin:
n/a
History:
Her first memory was in a laboratory. She was swiftly explained that she was their experiment and that she would do whatever they told her to. The girl had a very big problem with this and within a year, destroyed the entire complex.
She spent years and years without aging traveling the world to learn new things, and always leaving a trail of blood behind her. It went on so long like this that she eventually forgot who she was to begin with. The girl no longer knew her original form.
The sorrow that came with that only lasted about a month before she said "forget it" and moved on with her life. So what if she couldn't remember? Her life was hella fun now and she didn't care how it came to be! Now her only two concerns were making money and getting what she wanted.
What she wanted right now was to knock those stupid heroes in Jump City down a few pegs. And the Russians gave her the opportunity to do just that. Now she had a list in her hand and a smirk on her face. Watch out Teen Titans. She's coming for you.
Sample rp: