"You are already dead"
Maxwell White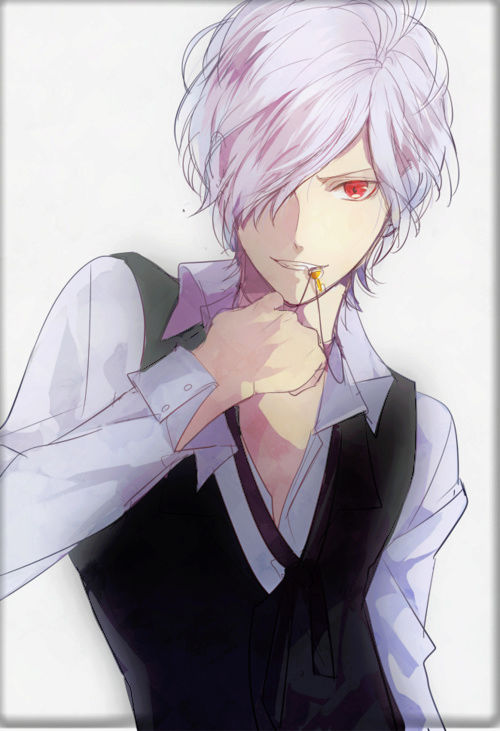 «««IDENTITY»»»
Full Name:
Maxwell White
Nickname(s):
Max, Steampunk, King of the cage
Codename:
None
Alias(es):
None
Age:
19
Race:
Meta Human
Alignment:
Lawful Evil
«««PHYSICAL DESCRIPTION»»»
Hair Color:
White
Eye Color:
Red
Gender:
Male
Height:
6'1
Weight:
155 pounds
Other Traits:
Multiple scars around his body gained from working as a labourer and as a fighter.
«««SKILL SET»»»
Powers
Steam manipulation-
Max has the ability to create, shape and manipulate steam. The steam can be super heated to up to 4000 degrees Fahrenheit, but larger amounts of steam carry cooler temperatures. The more steam he creates at one time, the less hot it is. His steam can only be at its hottest when it is small enough for him to hold in his hands. Any application of steam that is used for combat, such as streams or blasts of steam, is cooled down to between 1000 to 2000 degrees. Anything as big as a person or bigger is not hot enough to deal any lasting damage, only temporary pain.


Side power: Heat resistance- Max is not affected by hot temperatures acting against his body, nor does his body temperature ever rise above room temperature. He doesn't even feel heat, if someone fired a flamethrower at his back, he would be more likely to notice the damage to his clothes than his own body.

Side power: Smokescreen- Max can generate a large amount of steam that spreads out to the point where it could fill a large room, such as an auditorium or a gymnasium. Because of the limitations of his power, this steam is not hot at all, but is thick and hard to see through.

Master martial artist-
Max has been fighting his entire life, and as a result has picked up a thing or two about combat. He has experience against foes of all shapes and sizes and knows how to take people down. He knows what areas of the human body are vulnerable to certain types of attacks and how to recognise what action an aggressor may take by their body language. He combines this knowledge of the human body with powerful strikes and fluid counters to shut down any foe.
Skills
Peak physical condition-
Max's labour and time as a fighter has made him much more physically capable than the average joe. His strength, stamina, endurance, speed and reflexes are all trained to the extreme.
Marksmanship-
Max has been trained to various types of guns. While he is much more skilled than the average person and can fire with incredible accuracy, he is not built for ranged combat. Against someone that can be considered a master marksman, he would be better off trying to take them on in close combat.
Physical Weaknesses
Overuse-
For him, generating steam is a physical function. Just as his arms will get tired if he lifts something heavy for too long, he gains fatigue from using his powers.
Smokescreen-
When he creates thick steam, there is a risk of it blocking his field of vision, leaving him open to an attack from an opportunistic enemy.
Mental Weaknesses
Overconfident-
Max is very proud of his abilities and is very confident in them. He also has quite a competitive streak when it comes to fighting. For this reason, there are times when he willingly thrusts himself into needlessly dangerous situations because of his confidence.
Buttons-
Although Max carries himself as if nothing bothers him, this is not the case. There are some buttons that people can push that will cause him to be very quick to anger, namely the fact that he is a slave who does not enjoy the same freedom that other people have. If you know what you are doing it is easy to provoke him.
Equipment


A pair of twin pistols.

A mobile phone; the only contact is his boss, and whatever temporary allies he may have for a certain task.

If needs be, he may have other weapons on his person if he brought them in preparation for a mission.

«««CEREBRAL PROFILE»»»
Personality
Max is a great fighter who knows it. He knows he's skilled and isn't afraid to brag about it, especially when others praise him for it. He is also ruthless, willing to kill anyone to do what needs to be done, though he does avoid pointless murder. There is more to him than just the fighter side though.
Despite his ruthlessness, he does treat those that have earned his respect as equals and has great loyalty to them. Any one else though, he is perfectly fine with stabbing them in the back and making sure they die a painful death.
Likes


Fighting

Training

Good fighters

Gutsy people

Winning

Beating up people he doesn't like

Dairy products

Music (He doesn't know many songs, he just likes humming along)

Dislikes


Cowardly people

Wimps

Being reminded that he is a slave

Being treated as a lesser person

Being belittled or mocked

Bland food

Habits/Hobbies


Smiles involuntarily when he is dominating someone, or when someone is afraid of him.

Enjoys playing mobile phone games

«««PERSONAL BACKGROUND»»»
Family Members:
Biological parents unknown
Place of Origin:
Jump City
History
Max was born as the son of two metahumans. However, the child was not born to be a normal child raised by his parents. Instead, he was taken away, and raised to be a slave that would be trained into a human weapon. Max was trained in fighting and made to fight in an underground cage fighting ring since he was 14 years old.
During his time in the ring, he fought many other slaves that had been made to fight in the ring to get money for their masters and entertain the criminal underworld. After time and plenty of trial and error, he slowly started to rise through the ranks of the fighters, eventually dominating over all the other slaves. His power made all the other fighting slaves start to respect him, eventually calling him their leader, something that their masters did not know.
After testing him out in the ring, he was decided to be put to use as the secret weapon of the gang that owned the slave ring he was born into. He used his experience in the ring and his metahuman powers to fight other gangs. He quickly stood out and became the personal enforcer of the gangs leader, acting as his bodyguard as well as enforcing his will in the gang's endeavours in Jump and Steel City.