"Is there a reason for my destruction? Perhaps. But you won't live long enough to hear it."
Unknown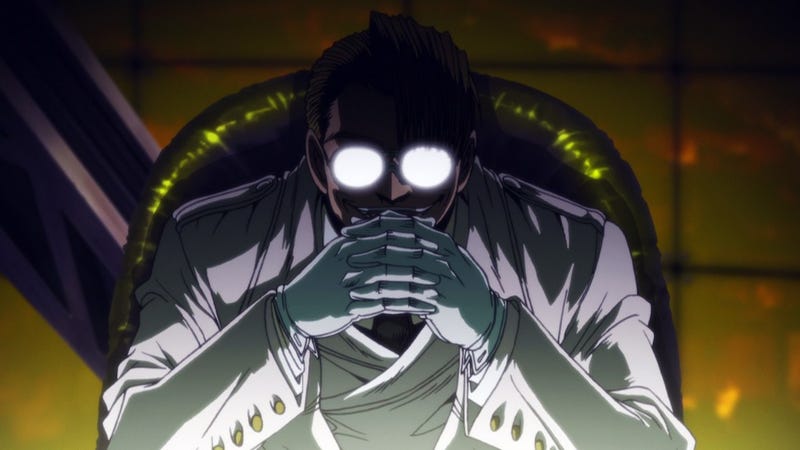 «««IDENTITY»»»
Full Name:
Unknown
Nickname(s):
Unknown
Codename:
Unknown
Alias(es):
James Author Burton
Age:
46
Race:
Gadget Using Human
Alignment:
Lawful Evil
«««PHYSICAL DESCRIPTION»»»
Hair Color:
Brown
Eye Color:
Brown
Gender:
Male
Height:
6'2
Weight:
280lbs
Other Traits:
Glasses
«««SKILL SET»»»
Equipment
-More money than he could ever spend.
-Does an army count as equipment? Unknown is beginning to build his army. Right now he has a collection of 10 unique individuals who all possess brilliant backgrounds in either master arts, marksmanship, or espionage.
-He never leaves his base of operations without five different pistols on his person.
-Along the same vein, he also carries three vials of poison.
-He is never alone. Someone on his payroll is always there to protect him.
Skills
-Master Orator
-Manipulation skills
-Hacker
-Persuasive
-Critical thinking
-Mind of a strategist
Physical Weaknesses
-He is a 46 year old human. He possesses no power.
Mental Weaknesses
- He is extremely emotional. If things do not go his way he is likely to self sabotage.
-On the same note, he also runs away from things before he can lose too hard.
«««CEREBRAL PROFILE»»»
Personality
-Unknown is a very straight forward man. He does what he needs to do in order to achieve his goals, not caring who might get stepped on in the process. He has been this way his entire life, only thinking about himself and his actions. He is a Class A narcissist, thinking of no one else and not caring who he hurts. He is cruel in his punishments and is quick to judge. If someone gets on his bad side, they're not working their way past that.
Likes
-Power, money, loyalty, power, himself.
Dislikes
-Heroes, the economy, being bullied.
Habits/Hobbies
-Chess, strategies, reading.
«««PERSONAL BACKGROUND»»»
Family Members:
Angelica Jennings (daughter)
Place of Origin:
Los Angeles, California
History
Unknown grew up in a middle class family as the youngest of three brothers. He always saw his parents as weak and stupid, knowing that he could do so much better than they could. He grew up in a normal environment, but there was something wrong with him still. Psychologically, a storm was brewing that no one could have suspected.
When he reached the age of 18, he graduated high school as Valedictorian and went on to attend Yale where he studied business finances and began to get his hand into stocks. He had a knack for money, knowing exactly when to put it all on the line and when to pull out from a bad situation. Once he graduated with his Doctorate, he started his own finance group that grew exponentially within the first few years of development.
Now, he's setting his eyes on something even bigger. He knows that he could do more for this country's economy than any president ever could, so that's what he was going to do. It was time he took control of this country, and his first step was wiping out the super powered idiots that would try to stop him.
Oh. And he had a little girl. More about her later~