"Go on, kill me."
Tristano Vinci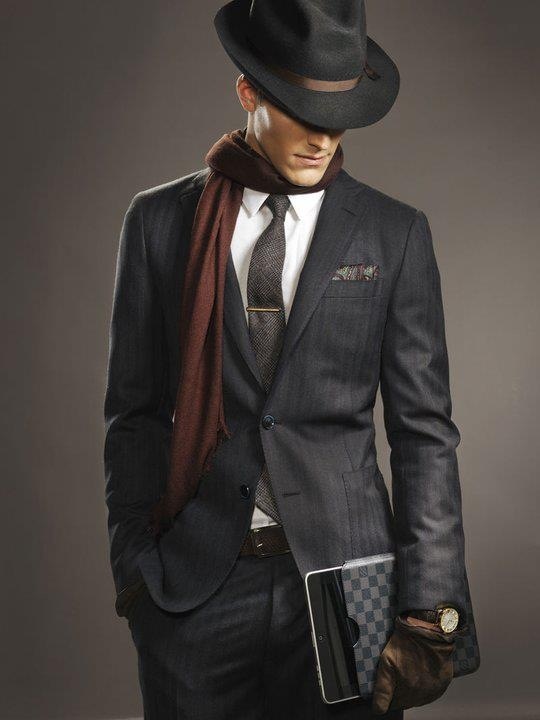 «««IDENTITY»»»
[/center]
Full Name:
Tristano Vinci
Nickname(s):
Death's favorite, the afflicted
Codename:
Walker
Alias(es):
Age:
19
Race:
Augmented Human
Alignment:
Lawful Nuetral/Evilish
«««PHYSICAL DESCRIPTION»»»
Hair Color:
Black
Eye Color:
Translucent, empty socket appearance
Gender:
Male
Height:
Six foot three inches; 1.9 meters.
Weight:
180 pounds; 81.646 KG; 12.85 Stone
Other Traits:
Wears a suit that can't be damaged, provides no protection. Self repairing cloth.
«««SKILL SET»»»
Powers
-Adaptive damage resistance: Everything that causes him injury he builds up resistance to, the worse the damage the more it grows. For example if he's continually getting shot, eventually the skin will harden til the bullets cannot penetrate following with slowly resisting the blunt force trauma after. Complete immunity would take thirty deaths to build up. ; Currently only immune to drowning and bleeding out, see backstory.
-Regeneration: This is a slow process, While he is capable of regenerating from any level of damage including utter cellular destruction. It is not capable of working at a speed that makes it combat effective. If he gets a finger cut off it can take five minutes to regenerate. Utter destruction would take upwards of a week.
Skills
-Able to pick locks on most consumer grade things; Houses, cars, some small time safes. He is moderately skilled with small arms combat; hand guns, knives, and fists. He can hotwire cars.
-
Mental Weaknesses
- 1. He's not book smart, having grown up living on the streets as a gang member he didn't take education seriously.
2. Audacious - Recklessly bold in defiance of convention, propriety, law, or the like; insolent; braze, disobedient.
3. It takes a bit more work than he's willing to do even following someone else's plan.
4. Succeptible to psychic attack and magic.
5. Arrogant - Having or displaying a sense of overbearing self-worth or self-importance. Inclined to social exclusiveness and who rebuff the advances of people considered inferior. Snobbish.
6. Greedy
7. Impatient - Unable to wait patiently or tolerate delay; restless. Unable to endure irritation or opposition; intolerant.
8. Stubborn - Unreasonably, often perversely unyielding; bull-headed. Firmly resolved or determined; resolute.
9. Abusive - Characterized by improper infliction of physical or psychological maltreatment towards another.
10. Blunt - Characterized by directness in manner or speech; without subtlety or evasion. Frank, callous, insensitive, brusque.
-
Equipment
-His clothes, a 9mm pistol, and a set of lock picks.
«««CEREBRAL PROFILE»»»
Personality
-Tristano grew up in a rough part of town. His family had little and he respected the wrong people. He's grown up too fast and in too much trouble, having been in and out of jail a few times already. Don't expect much respect from him unless you can prove that you deserve it. He tends to act first and think of the consequences later.
Likes
-Shows of skill and power. Women, money, the finer things. Family and friendship.
Dislikes
-Cowards, traitors, backstabbers, drugs, many more that I can't think of at the moment.
Habits/Hobbies
-Trafficking, boosting cars, hold ups, and fraud.
«««PERSONAL BACKGROUND»»»
Family Members:
Maria Vinci (mother, deceased)
Antonio Vinci (father, deceased)
Francesca O'Sullivan (sister)
Eric O'Sullivan (brother-in-law)
Place of Origin:
Metropolis
History
Tristano grew up in a criminal house hold his father had strong mob ties. As far back as he could think the boy had seen his father leaving the house at any hours with a gun. The life style however glamorous it may seem didn't hold up. His father ended up on the wrong side of a deal when he was only 5 and was found drowned by the docks.
He watched the world crumble around him the life style the family had gotten used to falling apart right in front of them. His mother had to work two jobs and could barely afford to pay the bills let alone anything else. They moved to a bad neighborhood to make bills and rent easier to afford. His sister nearly a decade earlier got married and left home when he was twelve. This is when everything changed though. His mother died not long after leaving him on his own.
A ward of the state since his sister didn't take him in. He bounced from home to home until he ended up in the care of a researcher. Tristano had never been bright but he helped his new mother with her research. He was asked to clean a pod one day and like a good son he went to do so. The pod was sealed behind him and he was dosed with massive amounts of radiation. The boy had died, not an unlikely conclusion but he was dumped in the river bound in chains and concrete.
Three days passed and he woke up swimming to the shore and starting to walk away from his old life. He fell in with a crime family in another city. Doing jobs for them and making sure that they got what they needed done, no matter what it took. On a job he was taken prisoner where he was worked over with knives and left for dead.
He broke out of the morgue a few days later and was sent by his boss to a new city on the other side of the country to set up a new family. He was given a thousand dollars to set up with but it was known he could make it work. Or at least that's what Tristano told him.