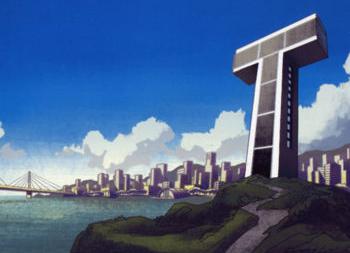 The question on everyone's minds: how do you become a Teen Titan? The Teen Titans Roster is decided entirely through role-playing in threads. If your character participates in threads, meets some Titans, gets all friendly with them, helps them stop some crime, and gets invited to be on the team, then guess what? You're a Titan.
Of course, we can't have a million Titans. They are the few, the proud, the elect. How will the existing Titans decide who gets to join? It isn't rocket science. They can vote on it, in threads. Maybe they feel someone isn't quite ready, or that they need to prove themselves. They can be an honorary Titan, or a Titan in training. The power is in your hands, role-players.
Who gets to be the Leader? Again, this is a question that will be answered in character. If everyone on the team hates your guts, guess what? You aren't the leader. Any leader the Titans have will be the person heroes want to follow, not one they have to. Again, such a decision could easily come by popular vote.
So what is this thread for? Well, posting your character's name here does not make them a Titan. If your character is in a thread, and is appointed a Titan (majority rules), then post a link to that thread here, with a request to be added to the roster. Likewise, if your character...dies, you may post here to request that they be removed.
"But Dar," you say. "What if someone is inactive in such a thread?" If someone goes a full week without posting when it is their turn, they may be skipped, guilt-free. This will apply to votes as well, unless special commendations are requested by said member, and granted by other teammates.
Now get out there, Titans. Jump City needs you!