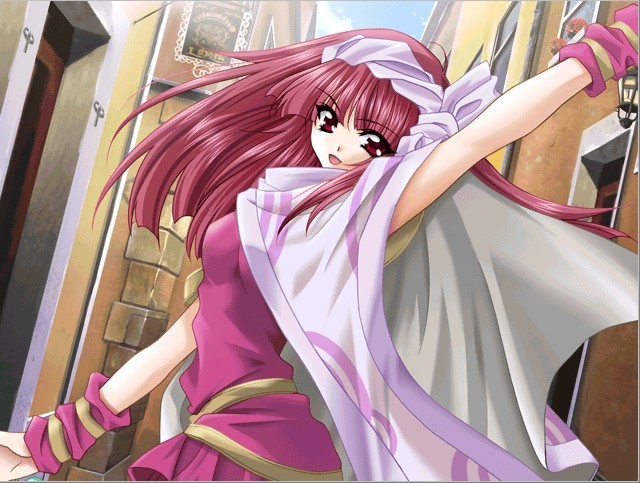 Gamertag:
Bow
Real Name:
Rami McIver
Age:
18
Height:
5'1"
Weight
122lb
Affiliation:
Player
Nationality:
American
Other:
Brown hair and eyes in real life.
Traits:
- Encouraging
- Compassionate
- Generous
- Gullible
- Naive
- Self-loathing
Skills:
- One-handed straight swords
- Leather equipment
- Howl
- Beast tamer
         - Feathery Dragon: Bubbles (After her cat)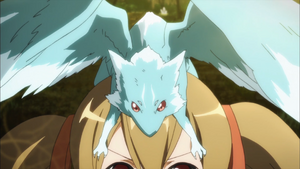 Sword Arts:
- Rainbow Slash:
Bow stands with feet a little farther than shoulder width apart and raises her sword over her right shoulder, holding it there until it turns into a cyan blue. She then slashes it down diagonally once, from top right to bottom left.
- Piercing Scream:
Bow stands with her left foot in front and right foot behind, her left arm pointed at the opponent as she raises her blade to be inches from her face, her right elbow now behind her, until the blade turns a lavender. She then lunges forward and stabs the opponent once.
- Rapier: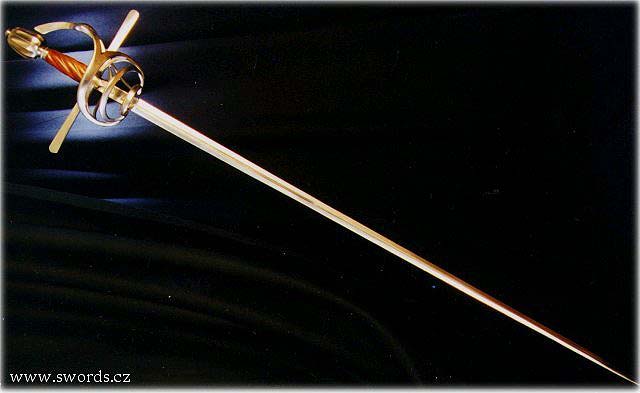 Equipment/Items:
- Teleportation crystal
- Health crystal
- Peanuts (food!)
- Medusa Potion
Personality:
Likes: Laughing, singing, love, color, music (especially 80's pop), happy people, cheering sad people up, making friends, puppies, kittens, baby animals, boys, siily cute things, candy.
Dislikes: Hate, war, violence, anything associated with these three...
She has a range of emotions but is usually very bubbly and energetic. She can be serious or somber but is hanging out most of the time.  
She is very charismatic and loyal. She never would leave a friend to fend for themselves.
History:
Rami was born into a middle class family in the southern United States. She was raised by two loving parents, and had a brother two years her younger yet had five inches on her height already. An outdoors child at heart, Rami was always seen on four wheelers, go carts, swimming, in the trees climbing (and reading to feed her intellectual side). Or, it was possible to find her skating (both board and roller), bowling, or in the movies with friends. She had tried everything at least once, dancing (hip hop, ballet, tap, contemporary, ballroom), softball, soccer, cheerleading, band, Drama, and, most importantly RPG.
She's always been very active in the community. Rami loves to help people and could be seen volunteering at church or the library. Everything in her life centered around being there for others. It didn't matter what kind of day she was having personally, she would always put on a brilliant, thousand watt, smile and cheer the other person up. She was known for making friends with those that didn't fit in. She didn't quite fit in herself. Ever since Rami was little, she's always been more focused on making others feel at home that she never quite did herself. That's why she turned to RPGs in the first place. This is where she finally feels most like herself.
In the educational realm, she was top of her class all through school, taking advanced placement courses and dual enrolling in high school. Never had her parents really pushed her, and she never really tried all that hard. School was just something that always came easy to her.
At the end of her Senior year, she sang the class song and played bass at graduation. Now it's summer and that's all she's been doing. Hanging out, either online or in the real world, and just having fun! Now this new game was about to be out and she just HAD to get it. She worked for friends, family, and neighbors; doing odd jobs around the house and babysitting to pre-order the game. Once she took her first step in the virtual world, she knew this is where she belonged. That first day was absolutely incredible and she was even able to figure quite a few things out on her own. She smiled in victory as she went to logout for the night, she had family dinner waiting on her.
When she realized she couldn't, Rami panicked. As the creator of the game explained what was going on, a determination grew inside her. She watched everyone's reaction and her heart went out to those that cried, but she stood firm. If this is how he wanted to make it, so be it. She would help save everyone. Sword Art Online was number one on her priority list and now it was her ONLY priority. Rami swore to herself from that day forward, she would help everyone get out of here alive.  
SAO